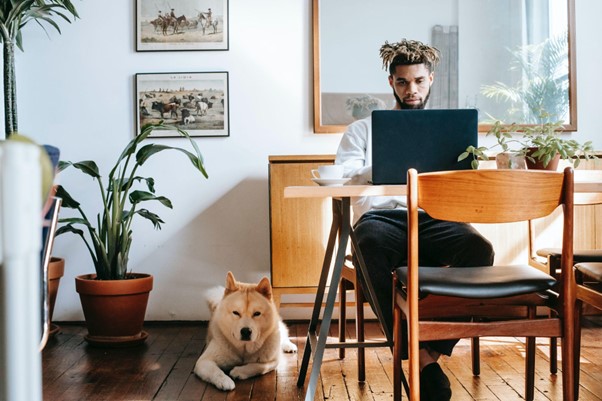 As a loving pet owner, you want nothing more than to ensure your furry friend has a comfortable and happy life. This can get a little more complicated if you have multiple homes and split your time between more than one state. Wherever you are, you want to ensure that your animal pal is content. This guide outlines some considerations for pet owners who have more than one home and explains how you can use your situation to your advantage—for example, by saving money on pet care essentials.
Set up cozy homes in both states for you and your four-legged friend
 Make sure that you have all of your pet's needs covered in both of your homes. For a cat, this could include items like a scratching post, cat tree, and litter box. Dogs need things like their bed, leash, and toys. When buying pet supplies, look at websites that offer product reviews from experts. You can then purchase your goods confidently. Also, consider how to set up the house for maximum comfort and safety. For instance, if you have a yard for your dog to play outside in, make sure it has a fence to keep them securely on the property.
Make sure you have a pet support network wherever you go
 Make sure you have the support you need to ensure your pet's health and happiness wherever you are. For example, if you're in Pennsylvania, a resource like PA Dog Rescue is a great starting point for dog owners. You also want to look up pet sitters, groomers, dog walkers, and veterinarians in both of your home's locations. Using an online database of veterinarians makes it easy to find a qualified expert in your region. Make sure that the vet's offices in each location are sharing your pet's updated medical records.
Utilize technology to keep your households organized wherever you are
 Make sure you have access to essential paperwork, like your dog's vaccination record and proof of pet insurance, wherever you are. A cloud storage solution lets you get paperwork when and where you need it. Technology can help in other ways too. You might want to get your dog or cat chipped, for example. The Wildest explains that this registers them in a nationwide database, so if they get lost, they can be linked to you regardless of location.
Leverage multi-state living to save money on your and your pet's needs
 Living in more than one state might seem chaotic at first but it offers benefits. For example, you can choose where to get certain goods and services based on price. Registering a car can be cheaper in some states than others, for example. Insurance rates of all kinds, including auto, health, and pet insurance, may also vary according to location. You can also save with practical steps like using a streaming service instead of cable TV since you can stream anywhere. Here are some more ideas:
If you want to put things in storage, compare prices online. For example, you can book a self-storage unit in the greater San Antonio area for as little as $104.99.
Be smart when filling your tank, as gas prices fluctuate between locations. For example, the price of regular gas is $4.270 in Newark versus $4.208 in Atlantic City.
Auto insurance is another great example of fluctuating prices. The average annual cost of auto insurance is $1547 in Knoxville, $23 less than the Tennessee average.
Prices may vary for pet insurance too. According to This Old House, Pennsylvania, pet insurance will run $13 to $202 per month for dogs versus $11 to $86 for cats.
Rent is another variable to consider. Rent in Charlottesville, VA, is 47.62% lower than in Los Angeles, California, for example.
Living in multiple states can get hectic, especially when you have an animal in tow. However, with the right organization, it doesn't have to be a hassle. The key to success is making sure you have a network of animal care resources wherever you go.
Want more content like this? Visit the blog.