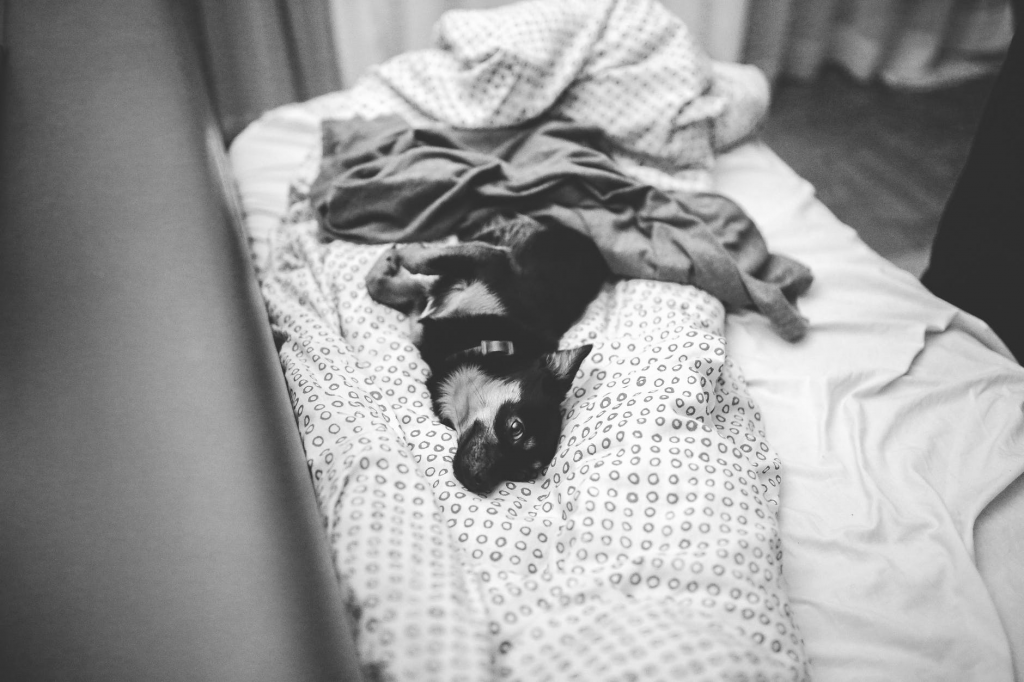 You love your dog, and you love a clean home—and you may think you have to choose one or the other. Keep up with all the pet hair, dander and allergens may seem like a difficult and expensive daily mountain to climb, but you can succeed at both keeping your home clean and staying on budget. Here are a few of the most time- and cost-consuming cleaning challenges pet owners face, along with some clever, cost-effective solutions to them.
Managing hair, dander and other allergens
One of the number one cleaning complaints most pet owners have is a daily build up of hair. Shedding is more pronounced during some seasons than during others, but ultimately, cleaning dog hair is a year-round job, and that can get expensive. You can prevent the piling-up pet hair from breaking your budget by:
Changing your air filter regularly. A clean air filter will prevent hair and allergens from being circulated throughout the home. It's a simple, $5 solution that makes a huge impact. You should change out your air filter every 2-3 months, but if you have pets, you may want to consider increasing the frequency. Ordering them in bulk means you pay more upfront, but will save more in the long run.
Keeping your dog groomed. Brushing your dog outside once a week can do wonders for keeping pet hair out of your home. If you want to really eliminate hair and the dander that causes stuffy noses and swollen eyes, take your pup to a groomer. You can score groomer deals by checking out businesses offering coupons and discounts on websites like Groupon.
Laundering clothes, bedding, rugs and furniture
You love your dog, but you may not always love the way he smells. And if you allow your dog on furniture, that means you will need to add more to your daily laundry list than just your clothes. When cleaning on a budget, keep these tips in mind:
The cost of additional laundry detergent, air fresheners, carpet cleaning products and wood floor cleaners can really add up. Stock up and save big by hunting down online coupon codes and cashback offers for your cleaning supplies.
Use a subscription service on websites like Amazon so you never run out of supplies. Amazon's "Subscribe and Save" feature often reduces the cost of items when you sign up for a subscription.
Cleaning up after indoor bathroom accidents
If you have a young pup who isn't house trained yet, now is the time to train him—your home's cleanliness depends on it! A dog training collar can be a helpful tool in this endeavor if Fido seems reluctant to obey, and while it's an added expense, you'll save money in the long run by not having to replace carpeting or furniture he messes on.
Of course, even if your dog is housebroken, chances are accidents are going to happen. Maybe you got held up at work too long or your pup, scared of a loud thunderstorm, had an accident in the house. In those situations, you need to act fast in order to make sure urine stains don't settle into hardwood floors and carpet. There are some easy, budget-friendly ways you can manage your dog's indoor accidents:
Instead of purchasing expensive odor-eliminating cleaning products, stick with distilled white vinegar. A capful in a quart of water can both disinfect and eliminate odors.
Keep your dog confined to a safe space with tile floor when you aren't at home. Make sure the space is large and comfortable, and be sure to give your dog access to a bed, blankets, toys and water so he feels safe, secure and entertained.
Remove rugs and mats from areas where your dog frequently has accidents. For example, if Fido has occasional accidents in the bathroom during a thunderstorm, keep the bathroom mats picked up unless someone is in there.
You don't have to choose between your pet and a clean home. You can have both—and at a fraction of the cost you might think. With a little online research, you can find great deals to keep your home fresh and clean with a pet.
Article written by Jessica Brody