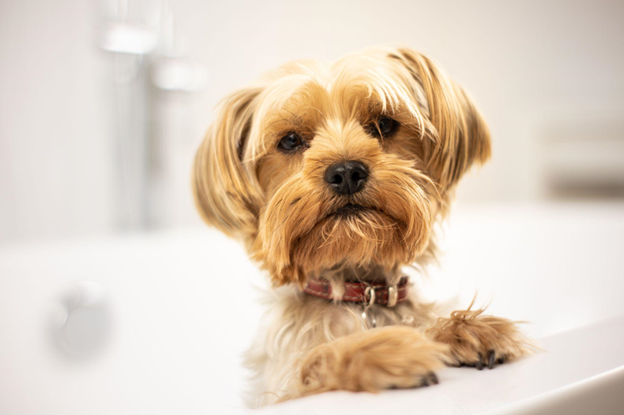 Starting a business comes with a lot to think about, especially as you consider how to break into a competitive market. That's why it's a good idea to learn more about the types of businesses that do well even during challenging times and don't cost much to start, and pet-based ideas are a great example.
Whether you want to start a grooming business, make pet accessories to sell in an ecommerce store, or become a dog trainer, there are several lucrative paths you can take as an entrepreneur that will allow you to work with animals. Not only that, with so many people adopting pets in recent years to ease the effects of the pandemic, there are more pet owners than ever who have varying needs.
Here are some things you'll need to think about when it comes to starting a pet-based business:
Do some research and narrow down your options
Because there are several pet-based business ideas to choose from, it's important to start by doing a little research to narrow down your options. For instance, checking out existing pet businesses in your area is a good way to learn more about your competition and get a handle on the need for certain services or products. Also, if you're interested in going into business as a groomer or trainer, you'll need to take classes for certification first. Once you have some options firmly in mind, you'll need to make sure you can take on the necessary responsibilities. Pet sitting is a great option since it allows for some flexibility, but you'll need to be able to play with the animal, let it outside, feed it, and possibly tackle vet visits depending on the owner's needs.
Consider pursuing higher education
Certifications aren't the only way to further your education. Once you have a good idea of the type of business you're interested in, you might consider going back to school in order to sharpen your business acumen. Whether you want to earn a degree in accounting, management, business, or communications, you can choose an online program that allows you to work and take care of your other responsibilities at the same time. Check this list of degree programs and learn more about how you can boost your career.
Create an online presence
When you're ready to start setting up your business, it's crucial to create and maintain an online presence. Whether you choose to start an ecommerce store, a mobile grooming service, or a pet-sitting company, making your information easily available on social media and through a website is essential. You don't have to spend a ton of money these days to create a great website, as there are many tools available that make the job easy. Just make sure it's engaging and easy to navigate and that it includes all the most important information your customers will need. On social media, share posts that are relevant to your business, including memes, videos, and info on sales or special events. Engaging with your customers quickly and professionally on social media is a must.
Make marketing a cinch
Sharing and engaging with customers online will be part of your marketing strategy, but there are many other factors at play. Creating a recognizable logo, utilizing social media algorithms and advertising tools, and using traditional marketing strategies–such as flyers and billboards–are all important ways to reach your customers. Building a brand takes careful thought, but a great one can make all the difference when it comes to finding success. By using the right tools and doing your research, you can create a stress-free marketing plan.
Starting a pet-based business is a great way to earn money while doing something you truly enjoy. By planning well, learning more about business with an online degree, and finding new ways to reach your customers, you can become a thriving entrepreneur in no time.
Have a question or comment for PA Dog Rescue? Reach out today.
Photo via Pexels