PA Dog Rescue offers adorable dogs for adoption. You can come to us if you need an emotional support companion or travel buddy, with the exact characteristics, size, age, and energy levels you want.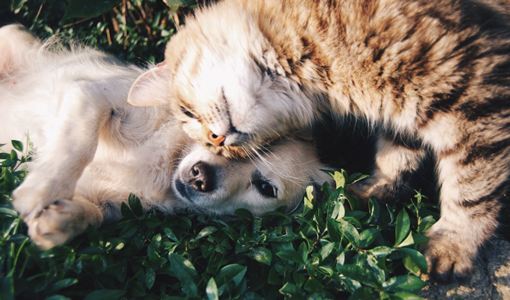 Being a digital nomad lets you travel freely while working over the internet. You can see beautiful places, meet exciting new people, and have a wonderful time – at least in theory. The lifestyle does have its downsides, one of the biggest ones being loneliness. You're physically separated from friends and family, and making deep connections with the locals isn't always possible.
Some digital nomads get around this problem by bringing their pets along for emotional support (and general company). You may be thinking of doing the same. Is this a good idea – or even possible? PA Dog Rescue helps answer these questions and offers general advice to budding digital nomads below:
Could you realistically be a digital nomad when you have a pet?
The answer is yes, although there are a few caveats (there always are). Every person – and pet – is different. Here are some factors that will, ultimately, decide if you can be a digital nomad and take your pet along.
Type of pet: Some pets – like birds – travel better than others – like cats and dogs (creatures of habit). Some places have restrictions on the entry of some kinds of pets. Read up on the rules.
International or domestic: It'll likely be easier to be a digital nomad with a pet if you don't leave the country. There will be less paperwork, at least, and you can drive instead of taking the plane.
Your lifestyle: How often are you planning to move around? Would you have time to keep your pet company? Remember – your pet has needs, just like you.
Willingness to get through red tape: You may need pet-related paperwork to get through some borders – such as proof of vaccination and a pet passport. Furthermore, you may need to create a "pet resume" to make your pet acceptable to some people (such as landlords).
Choose your locations wisely
If you want to travel with your pet, you will need to be careful with your choice of destination. You want a pet-friendly state or country, essentially. Hawaii, for instance, is notorious for being enormously difficult about allowing pets inside (to safeguard the local ecosystem). A few places have begun banning cats because they kill birds and negatively affect the local ecosystem. Moreover, you also need to consider your own needs. You want to travel to a place that's safe, stable, comfortable to work in, affordable, and traveler-friendly.
What jobs could you work?
Remote jobs are plentiful, post-Covid. Consider your current skills, interests, experiences, and aptitude. Also, find something that has solid present and future demand (you don't want to be out of a job overseas). Go Overseas offers several suggestions. Some examples are programming, graphic design, and business management.
Tips for working remotely
Whatever line of work you choose, make sure you have a solid working process going. This will help you remain productive and give you a sense of normalcy when you travel to strange places. Some suggestions:
Communication: You will need to find a way to stay in touch with clients across time zones. Using a productivity, collaboration, and time-tracking app like Slack may help.
Payments: You will need to find a way to receive prompt payments regardless of where you are. Having a traveler's card and a good bank with an international presence is essential.
Helpful tech: Some helpful remote work accessories are a travel-ready laptop, smartphone, cloud-based software, an alternative internet connection, and an alternative backup power source.
Marketing yourself is crucial if you want steady work
When you're a digital nomad, you can't interact with clients in person to bring in new work. Typically, it's online all the way (unless you find work locally). You will have to double down on marketing to stay on clients' minds and, also, to keep new ones coming in. Some ideas are having a website, blogging, releasing YouTube videos, and releasing tutorials. Traditional marketing methods – like email newsletters – can help.
Business cards can help you network
Networking will help you find steady work too, especially if you do it locally while you travel. Printing out business cards with your name and a brief description of your work could be worthwhile. Business cards are easy to hand out, leave a lasting impression, are more visible than email, and give potential clients something tangible to remember you by. You can design a business card yourself using pre-made templates via an online card maker – give this a try. It's as easy as adding images, text, color schemes, and a font of your choice. 
Tips for caring for your pet
Last, but not least, consider your pets' needs. You want them to be happy, safe, and well cared for. Below are some top considerations:
Care for their needs: You will need to spend quality time with your pets and make sure they get enough exercise. Also, you may need to find ways to keep them busy as you work.
Be on the lookout for anxiety: Your pet may not travel well (this is likelier if they are older) or may not be comfortable in some destinations.
Finding pet-friendly (and tech-friendly) rentals: Before moving, you will need to ensure any rental you pick is pet-friendly. You can use pet-friendly filters on search engines. Or ask pet owners for recommendations.
Saving money when traveling with a pet: Traveling with a pet will be expensive. Some ways to save are driving instead of flying, visiting the vet at home, going to pet-friendly hotels, and choosing pet-friendly carriers.
Conclusion
Being a digital nomad isn't for everyone – or for every pet. Don't be afraid to give it a shot, though – find a likely job, get a good work process going, get yourself some business cards, and travel to a nearby city or a town for a few days with your pet along for company. Sometimes, you just need to take the plunge to learn to swim. Happy travels!
Image via Unsplash